Our Veterinarians
When a family member is under the weather or suffering from discomfort, he deserves the attention of a caring, competent physician with the skills to diagnose his ailment and the compassion to treat him with tenderness.
At Stonecrest Animal Hospital, an expert staff of veterinarian doctors and a skilled team of technicians are here to do just that. Under the directorship of our highly skilled veterinary doctors, your pet is always in good hands. We're ready when your pet needs us.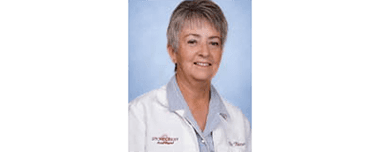 Dr. Alice Blazer
Dr. Blazer brings a rich variety of experience with animals to her practice of veterinary medicine. After Receiving her Doctor of Veterinary Medicine degree from the University of California at Davis, graduating Magna Cum Laude, she practiced in California for a number of years before moving to Arizona in 1980. She received certification as a Veterinary Acupuncturist in 1990.
As a general practitioner, Dr. Blazer uses all the resources that she can to provide comprehensive care for pets. These include medicine and general surgery, acupuncture and other complementary therapies, nutrition, and behavior modification to treat the entire animal. She has a special interest in integrative veterinary medicine, canine sports medicine and behavior issues.
In addition to her career as a veterinarian, Dr. Blazer enjoys raising, training and competing with her Papillons in dog obedience and agility trials. She also owns several horses, is passionate about dressage riding, enjoys reading and collecting books and running with her dogs.
Dr. Colette Conway
Dr. Colette Conway joined Stonecrest Animal Hospital in June 2015 after practicing on the west side of the Valley for six years.  She obtained her Bachelor's degree in Psychology from the University of Kansas in 2003, and went on to graduate near the top of her class at Kansas State University in 2009 with her Doctorate of Veterinary Medicine.  After graduation from veterinary school, Dr. Conway moved to Arizona to practice small animal medicine.  She is a member of the American Veterinary Medical Association and the Arizona Veterinary Medical Association.

Dr. Colette Conway enjoys meeting all varieties of dogs and cats.  Her passions lie in preventative medicine, dentistry, and pain management.  She also devotes herself to improving the client experience through honest communication, prompt follow-up care, and collaborative discussion with other care providers and specialists.

When Dr. Conway is not in the office treating patients, she can be found spending time with her family (husband Tony and daughter Alexandra), watching movies, playing board games, participating in team trivia, and attending live theater performances.  She also enjoys playing with her two dogs, Bear and Dante, and two cats, Bingley and Monty.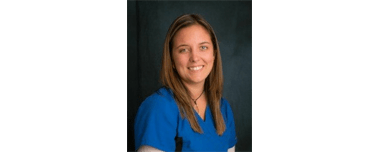 Dr. Amanda Melhus
Dr. Melhus started loving animals growing up in Minnesota. From there she has lived in St. Kitts, West Indies, Wisconsin and has finally landed in Arizona. She received her Bachelor of Science in livestock production with an emphasis in companion animals from the University of Minnesota in 2009 which sent her diving head first into the industry portion of animal sciences. She then received an Associates of Applied science in veterinary technology in 2013 which led to becoming a Certified Veterinary Technician. While learning how to scuba dive and soaking in the west indies culture she obtained her Doctorate of Veterinary Medicine from Ross University School of Veterinary Medicine in 2017. Her main interests are in primary and preventative care, dentistry, and diagnostic imaging. She enjoys building lasting relationships with her clients and patients and loves the chance to continue educating others. Dr. Melhus spends her time with her husband Clifford, their Dalmatian (Zoe), a coral reef aquarium, one cat from St. Kitts (Kittitian kitten Sugar Cane), two Phoenician cats (Dinah, Figaro) a Leopard tortoise (Vern), and multiple Sulcata tortoises (Spike, Gamera, and more). The biggest attraction of what Amanda and Cliff call "Fraser Ranch" is the large tarantula collection (40+ individuals). She enjoys crafting of all kinds, spending time outdoors, and gardening in her spare time.