Our Veterinarians
When a family member is under the weather or suffering from discomfort, he deserves the attention of a caring, competent physician with the skills to diagnose his ailment and the compassion to treat him with tenderness.
At Stonecrest Animal Hospital, an expert staff of veterinarian doctors and a skilled team of technicians are here to do just that. Under the directorship of our highly skilled veterinary doctors, your pet is always in good hands. We're ready when your pet needs us.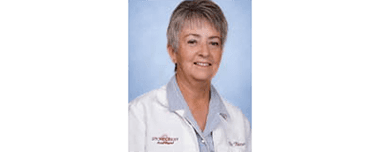 Dr. Alice Blazer
Alice brings a rich variety of experience with animals to her practice of veterinary medicine. After receiving her Doctor of Veterinary Medicine from UC Davis, she practiced medicine in California for a number of years before moving to Arizona in 1990. She received her certification as a Veterinary Acupuncturist in 1990. As a general practitioner, Dr. Blazer uses all of the resources that she can to provide comprehensive health care; these include medicine and surgery, acupuncture and other complementary therapies, nutrition, and behavior consultation to treat the entire animal.
In addition to her career as a veterinarian, she works with performance dogs, training and competing in dog obedience and rally. She also raises the occasional litter of papillons. Dr. Blazer manages to find time to raise Paint horses for dressage competition. Also, she enjoys running with her dogs and reading.

Dr. Colette Conway
Colette is the newest addition to our Stonecrest family. Originally from Kansas, she has a BA in Psychology from the University of Kansas, and graduated in 2009 from Kansas State University with her doctorate of veterinary medicine. She has been practicing small animal medicine in the west valley since graduation.

Dr. Conway enjoys meeting all varieties of dogs and cats, and her primary interests lie in medicine, surgery, preventative care, dentistry and pain management. When she is not working, she enjoys movies, trivia, reading and attending live theater events with her husband Tony. She also has four spoiled furry children: two large dogs, Bear and Dante, and two cats, Bingley and Monty.