Welcome to Stonecrest Animal Hospital
Please call us today to check on your pet's vaccination status for leptospirosis. Newly diagnosed cases and outbreak in the Phoenix metro area may leave you and your pet at risk! 
Our Pet Annual Wellness Plans (PAW Plans) provide you with proactive care for your dog or cat at a discounted price. Visit our Annual Wellness Plans page to find out how signing up for a dog or cat wellness plan, can help keep your furry family member healthy and thriving.
Stonecrest Animal Hospital is a veterinary hospital providing comprehensive medical, surgical, and dental care as well as pet acupuncture. Our pet hospital also offers dog grooming. It is our commitment to provide quality veterinary care throughout the life of your dog, cat or pocket pet. Our veterinary services include routine preventative care for young healthy pets, early detection and treatment of disease as your pet ages, and complete veterinary medical and surgical care as necessary during their lifetime.
Stonecrest is prepared to take care of your pet in several additional ways. We value quality medicine and collaborative relationships. To that end, we will work with our clients to deliver individual health plans tailored to your pet's needs, breed, species, and age. Your pet's well-being depends upon our ability to work together with continuity over his or her lifetime.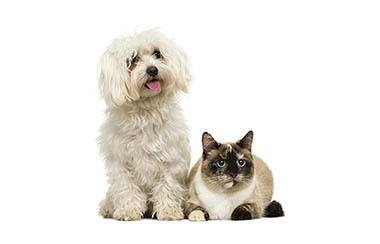 Our Goal
At Stonecrest we offer complete health care services including behavioral consultations, flea and tick control, physical examinations, spays & neuters, individual vaccine assessments, both whole body and dental x-ray capabilities, dental treatment, in-house laboratory and full diagnostic procedures. We also recommend a pet microchip ID for all pets in order to provide an avenue for finding your loved one should they ever become lost. Medical issues that are seen in our area include Valley fever, tick fever and Giardia parasites. Rattlesnakes are common, and coyote attacks on small dogs and cats are all too frequent. At Stonecrest we are prepared for these problems. Whether you have a new puppy or kitten, or your companion is feeling its age, Stonecrest Animal Hospital will provide your pet with the latest technologies in Veterinary medicine.
Stay Connected with Stonecrest Animal Hospital
At Stonecrest we try to provide your pet with the best veterinary care throughout their lifetime. Here you will find information about our practice philosophy, our services, helpful forms to assist you and an extensive Pet Medical Library for you to search for additional pet health care information.